LIVE in Munich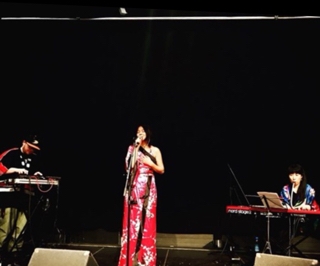 なんて長い間更新できていなかったのでしょう。
フェイスブックにtwitterに、もう一つのブログに、でなんとなく放置になってました。
It's so hard to write and post my every information for my some difference SNS constantly.
OK, I hold my gig in Munich on Sunday , September 23rd at Café Crönlein in Munich.
Vo. NILO
Key.Masako Sakai
Beat+. DJ Gurin Goh
We play just smooth and nice music!!! September 23rd 2018
17:00-
music charge free
welcome with kids !!!
https://www.mucbook.de/2018/07/02/neue-bar-croenlein-am-kronepark-nockherberg-hat-geoeffnet/
そんなところでもう今週!
日曜はライブです!
子どもも連れてぜひご参加ください!観覧無料です!!!